It's been awhile since I've posted anything, but with good reason!
Along with some friends, I have been busy developing a new organization called
LOVE: By Design
. The vision of our organization is use design to serve and love our neighbors. There are so many in our community who give so much yet have so little...we want to use design to serve them. Our desire is twofold: to create a refuge they are excited to call home, and to share their stories with the world. Think "Extreme Makeover: Home Edition" but less extreme and more local!
Our first project was for an organization called
Taller San Jose
in Santa Ana. Taller San Jose is an innovative Santa Ana program that walks young people out of poverty by offering the hope of a productive and self-reliant future. Whether they are emerging from prison, poverty, or young motherhood, the team at TSJ walks these 18-28 year olds through rehabilitation and job training in the areas of medical careers, office careers and construction.
The heart and soul of Taller San Jose is their Career Center. Here, students and alumni find the resources and personal assistance they need to find a successful career. The problem is, the Career Center was in a poor state. It was run-down, old and boring. Students have been crying out for the room to be updated and to have a space where they feel comfortable spending time.
We were inspired to help. Here are the results of our first project!
BEFORE:
AFTER!
BEFORE:
AFTER!
BEFORE:
AFTER!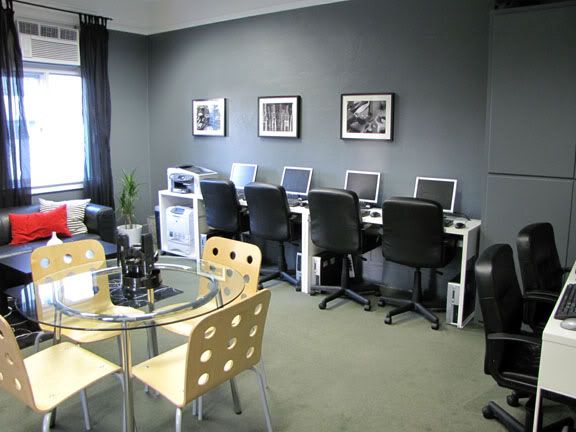 BEFORE: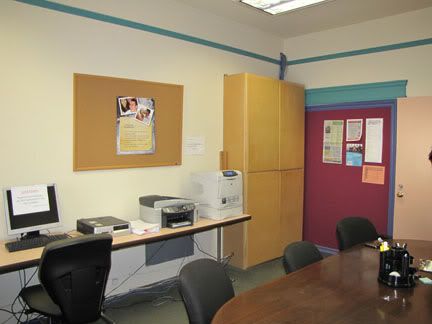 AFTER!
TA-DA!
If you are interested in learning more about our organization, interested in volunteering or donating for future project, or want to follow our progress, you can visit our website at www.lovebydesignproject.org or find us on Facebook!